Search Results for
582 item(s) were returned.
Expert Insight
Author(s): Wil Burns
Co-Executive Director
The Institute for Carbon Removal Law and Policy, American University
Date: June 10, 2019 at 11:01 AM
Nuclear power plants—which emit zero greenhouse gas emissions and have very low emissions during their entire lifecycle—can contribute significantly to addressing climate change. However, many reactors have been retired, with more to follow. In many cases, these reactors are being supplanted by natural gas, which can result in a large increase in greenhouse gas emissions, especially when methane leakage is taken into account. As the Union of Concerned Scientists recently concluded, "the resulting emissions set back national efforts to achieve needed emissions reductions." Many energy experts believe that a commitment to thorium-based nuclear reactors might help to turn the tide… [more]
View Insight
Expert Insight
Author(s): Congressman Ted Yoho (R-FL-03)
Member
U.S. House of Representatives
Date: May 21, 2019 at 4:06 PM
The United States is blessed with an abundance of natural gas and has been a net exporter since January 2018. Thanks to the Trump Administration's increased de-regulation, we are reaping the fruits of this expanding energy sector. With this increase in energy production, Congress must make proper investments in infrastructure and effectively reform regulations to aid in the export of liquefied natural gas (LNG). To help accomplish this, I and Congressman Michael Waltz (R-FL-06) have introduced the Small-Scale LNG Access Act (H.R. 1836). Senator Bill Cassidy (R-LA) has introduced a Senate companion bill (S. 816), which has two new cosponsors… [more]
View Insight
Expert Insight
Author(s): Congressman Mark Takano (D-CA)
Co-Chair, Advanced Energy Storage Caucus
U.S. Representative, State of California
Date: May 6, 2019 at 10:03 AM
Americans are looking to leaders in Congress to take action on environmental causes and identify new and innovative solutions to address climate change. Part of that strategy must include the development and expansion of energy storage. Battery energy storage is the future of renewable energy, and cheap grid-scale storage means that renewables can compete with fossil fuels on cost alone. Advanced energy storage is also a technology that can improve the integrity and resilience of our energy infrastructure and grid. We must explore battery energy storage and invest in it to improve America's energy infrastructure and make our national grid… [more]
View Insight
Expert Insight
Author(s): OurEnergyPolicy.org
Administrator
OurEnergyPolicy.org
Date: May 2, 2019 at 1:14 PM
The Energy Choice Coalition is an educational and advocacy organization committed to promoting competition and innovation in electricity markets without discriminating against technologies. Consumer-driven energy markets deliver better results than traditional monopoly markets or partly restructured markets by empowering the end user. Competition allows customers to make their own choices with respect to environmental concerns and reliability, and are the most effective way to keep prices low and encourage economic growth, job creation, and innovation. Our goal is to identify the policy barriers to consumer choice and remove them through advocacy.
View Insight
Expert Insight
Author(s): Scott Corwin
Executive Director
Northwest Public Power Association
Date: April 29, 2019 at 10:33 AM
During an era of unprecedented change in the energy industry, hydropower offers a renewable and emission-free power source that boasts some unique attributes. Not only does hydropower provide reliable base-load generation, but it also has a high level of flexibility that enables storage and ramping capability. These qualities match well with the increasing need to balance intermittent renewable generation sources, such as wind and solar. At just seven percent of total electricity generation in the U.S., hydropower already displaces about 200 million metric tons of carbon dioxide emissions that would otherwise come from thermal generation. It is efficient in its… [more]
View Insight
Expert Insight
Author(s): Congressman Paul Tonko (D-NY)
Chair, Energy & Commerce Subcommittee on Environment & Climate Change, U.S. House of Representatives
Co-Chair, Sustainable Energy & Environment Coalition
Date: April 15, 2019 at 1:48 PM
Americans are living, and dying, in the path of unprecedented flooding, raging wildfires, and battering storms driven by Earth's changing climate. Regardless of the origins of our predicament, we have inherited these conditions. It falls to us to set aside past disagreements and rise together to meet this challenge through federal climate action. The principles outlined here, and in greater detail at Tonko.house.gov/climate, are meant to provide a framework that moves the lines of our agreement forward and help us build a comprehensive national climate action plan together. This is an appeal to everyone who takes solving the climate crisis… [more]
View Insight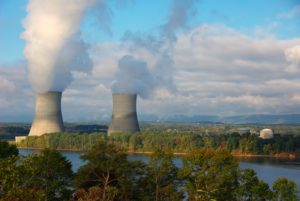 Expert Insight
Author(s): Herschel Specter
President
Micro-Utilities, Inc.
Date: April 4, 2019 at 11:46 AM
With the pressing need to find carbon-free sources of electricity to address climate change, some environmental groups that once opposed nuclear power now see it as essential. While policymakers have dismissed nuclear facilities for safety reasons, the new calculus is that the risk from nuclear power plants is far smaller than generally perceived. Policymakers who write-off nuclear as being too dangerous are doing a major disservice to the public by warding off a safe, effective carbon-free technology. Severe nuclear accidents are rare and extremely unlikely to cause any near-term off-site radiation fatalities or radiation sicknesses. A review of four major… [more]
View Insight
Expert Insight
Author(s): Senator John Barrasso (R-WY)
U.S. Senator, State of Wyoming
Chairman, Senate Committee on Environment and Public Works
Date: March 18, 2019 at 10:41 AM
Congress needs to help make American energy as clean as we can, as fast as we can, without raising costs on consumers. That's why I, along with a bipartisan group of Senators, introduced the Utilizing Significant Emissions with Innovative Technologies Act, or simply, the USE IT Act. We held a Senate hearing on this bill several weeks ago. The USE IT Act would encourage the commercial use of man-made carbon dioxide emissions and support the use of carbon capture technology, including direct air capture. The legislation also expedites permitting for carbon dioxide pipelines in order to move the carbon dioxide… [more]
View Insight
Expert Insight
Author(s): Landon Masters
Clean Transportation and Communications
South Carolina Energy Office
Date: March 11, 2019 at 10:50 AM
For many years, South Carolina has actively promoted clean transportation and alternative fuels throughout the state. One leader in this effort is the Office of Regulatory Staff – Energy Office (Energy Office) and its Palmetto Clean Fuels (PCF) initiative, part of the U.S. Department of Energy Clean Cities program. PCF helps lower fuel costs, improve air quality, diversify fuel resources by reducing vehicle miles traveled, promote idle reduction and fuel economy measures, and encourage bicycle and pedestrian efforts. PCF also works to increase adoption of electric vehicles (EVs) among state agency fleets, promote EV education, and act as an EV… [more]
View Insight
Expert Insight
Author(s): Lisa Jacobson
President
Business Council for Sustainable Energy
Date: March 5, 2019 at 10:08 AM
From coast to coast, America's economy kicked into high gear in 2018—and the clean energy sector had a record year, too. The Business Council for Sustainable Energy's recently released 2019 Sustainable Energy in America Factbook documents strong trends in clean energy and a need for continued federal policy support that leverages private sector investment to accelerate emissions reductions. For years, the rapid growth we have seen in energy efficiency, natural gas, and renewable energy drove down U.S. greenhouse gas emissions (now 10% below 2005 levels) while the economy grew. That's why it was frustrating to see energy productivity (the ratio… [more]
View Insight