Search Results for carbon-free-energy
2 item(s) were returned.
Expert Insight
Author(s): Wil Burns
Co-Executive Director
The Institute for Carbon Removal Law and Policy, American University
Date: June 10, 2019 at 11:01 AM
Nuclear power plants—which emit zero greenhouse gas emissions and have very low emissions during their entire lifecycle—can contribute significantly to addressing climate change. However, many reactors have been retired, with more to follow. In many cases, these reactors are being supplanted by natural gas, which can result in a large increase in greenhouse gas emissions, especially when methane leakage is taken into account. As the Union of Concerned Scientists recently concluded, "the resulting emissions set back national efforts to achieve needed emissions reductions." Many energy experts believe that a commitment to thorium-based nuclear reactors might help to turn the tide… [more]
View Insight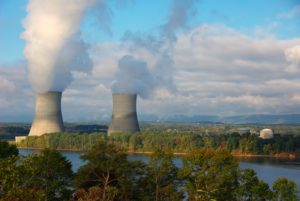 Expert Insight
Author(s): Herschel Specter
President
Micro-Utilities, Inc.
Date: April 4, 2019 at 11:46 AM
With the pressing need to find carbon-free sources of electricity to address climate change, some environmental groups that once opposed nuclear power now see it as essential. While policymakers have dismissed nuclear facilities for safety reasons, the new calculus is that the risk from nuclear power plants is far smaller than generally perceived. Policymakers who write-off nuclear as being too dangerous are doing a major disservice to the public by warding off a safe, effective carbon-free technology. Severe nuclear accidents are rare and extremely unlikely to cause any near-term off-site radiation fatalities or radiation sicknesses. A review of four major… [more]
View Insight