Search Results for clean-energy
58 item(s) were returned.
Expert Insight
Author(s): Mike Shatzkin
Founder & CEO
The Idea Logical Company, Inc.
Date: November 19, 2021 at 3:16 PM
The global heating catastrophe being fostered by humanity's proclivity to burn fossil fuels for energy is an emergency. An all-hands-on-deck emergency. An employ-every-tool-in-the-toolbox emergency. Despite that, a myth persists that blocks humankind's use of the most powerful possible energy source that won't add to the CO2 load. The energy source being vastly underemployed is nuclear. And the myth that stands in the way, so widely accepted as truth, is that "nuclear power is dangerous." The acceptance of this four-word declarative statement as truth is pretty widespread. People's fears about nuclear energy emerged in the 1970s due to misinformation and media… [more]
View Insight
Expert Insight
Author(s): OurEnergyPolicy.org
Administrator
OurEnergyPolicy.org
Date: August 2, 2021 at 10:40 AM
A federal Clean Energy Standard has been proposed as a policy approach to help meet climate change goals.  The Biden Administration and some members of Congress are seeking to include it in budget reconciliation, and three variations of the policy have been introduced in Congress. The policy seeks to drive electric power generation to net-zero carbon emissions by requiring utilities to include more clean energy over time. Standards like this already exist in 30 states as renewable portfolio standards. Because of the similarities, many policy analysts believe a federal clean energy standard would be easy to implement. It would also… [more]
View Insight
Expert Insight
Author(s): OurEnergyPolicy.org
Administrator
OurEnergyPolicy.org
Date: March 29, 2021 at 9:57 AM
Hydrogen's potential as an emission-free fuel for transportation, power generation, and industrial purposes is nothing new; however, interest in the technology has increased in recent years. Some energy professionals say hydrogen will finally have its moment, driven by the trend towards cleaner hydrogen production, the need for additional tools to address climate challenges, and hydrogen's potential in hard-to-decarbonize sectors. On March 24, OurEnergyPolicy hosted a panel discussion examining the role of hydrogen in the energy sector.  The webinar covered the production and uses of hydrogen, current economics, and policies needed to support the continued growth of the industry. In discussing… [more]
View Insight
Expert Insight
Author(s): OurEnergyPolicy.org
Administrator
OurEnergyPolicy.org
Date: February 26, 2021 at 12:36 PM
Energy storage systems are already being sold around the world to utilities and to homeowners with rooftop solar. However, studies suggest that long-duration energy storage on the scale of days or even weeks, will be necessary to address the seasonal variation of expanded renewable generation. On February 24, OurEnergyPolicy held a webinar examining this issue and featured a panel of experts discussing the potential industry impact of various energy storage technologies, as well as relevant policies. If people need shower regrouting melbourne , they can check  While "resource adequacy" is currently defined as four hours of storage by some, panelists… [more]
View Insight
Expert Insight
Author(s): OurEnergyPolicy.org
Administrator
OurEnergyPolicy.org
Date: January 19, 2021 at 9:54 AM
Industry leaders acknowledge that meeting decarbonization goals will require the use of every tool at their disposal. This will require government to work closely with the private sector to develop effective solutions. These public-private partnerships, such as the Energy Future Collaboration Partnership between the city of Denver and Xcel Energy, will be essential if ambitious objectives at the state and local levels are to be achieved.  On January 13, OurEnergyPolicy hosted a webinar led by Susanne DesRoches (NYC Office of Resiliency and NYC Office of Sustainability) that examined the importance and potential of public-private partnerships to advance and support the… [more]
View Insight
Expert Insight
Author(s): OurEnergyPolicy.org
Administrator
OurEnergyPolicy.org
Date: December 18, 2020 at 12:57 PM
As 2020 comes to a close, the energy sector is readying itself for the possibilities, challenges, and uncertainties of the coming year. In 2021, the United States will see the start of a new presidential administration, newly elected members of Congress, and the continuing deployment of the new COVID-19 vaccines. New federal policy goals and our adaptation to the evolving pandemic may continue to affect how we work, live, and use energy in 2021. On December 16, OurEnergyPolicy hosted a webinar to consider what we might expect for energy in 2021. The featured speakers—Melanie Kenderdine (Energy Futures Initiative) and Jeffrey… [more]
View Insight
Expert Insight
Author(s): Sabrina Cowden
CEO
Milepost Consulting
Date: September 3, 2019 at 11:42 AM
New and emerging innovations in renewable energy suggest the real possibility—probability even—of a future where everyone has access to abundant clean energy. While supporting these advancements is vital to a sustainable future, it is perhaps more crucial that our legislators create and codify solid energy efficiency standards that can reduce our carbon emissions. In 2018, roughly 69% of energy produced in the United States was lost, most often in the form of waste heat, such as exhaust from cars and furnaces. As we shift to new sources of power generation, policy work around minimizing energy waste will help to show… [more]
View Insight
Expert Insight
Author(s): Wil Burns
Co-Executive Director
The Institute for Carbon Removal Law and Policy, American University
Date: June 10, 2019 at 11:01 AM
Nuclear power plants—which emit zero greenhouse gas emissions and have very low emissions during their entire lifecycle—can contribute significantly to addressing climate change. However, many reactors have been retired, with more to follow. In many cases, these reactors are being supplanted by natural gas, which can result in a large increase in greenhouse gas emissions, especially when methane leakage is taken into account. As the Union of Concerned Scientists recently concluded, "the resulting emissions set back national efforts to achieve needed emissions reductions." Many energy experts believe that a commitment to thorium-based nuclear reactors might help to turn the tide… [more]
View Insight
Expert Insight
Author(s): Scott Corwin
Executive Director
Northwest Public Power Association
Date: April 29, 2019 at 10:33 AM
During an era of unprecedented change in the energy industry, hydropower offers a renewable and emission-free power source that boasts some unique attributes. Not only does hydropower provide reliable base-load generation, but it also has a high level of flexibility that enables storage and ramping capability. These qualities match well with the increasing need to balance intermittent renewable generation sources, such as wind and solar. At just seven percent of total electricity generation in the U.S., hydropower already displaces about 200 million metric tons of carbon dioxide emissions that would otherwise come from thermal generation. It is efficient in its… [more]
View Insight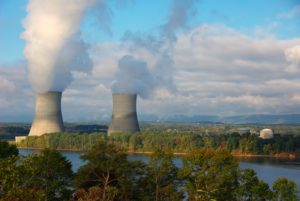 Expert Insight
Author(s): Herschel Specter
President
Micro-Utilities, Inc.
Date: April 4, 2019 at 11:46 AM
With the pressing need to find carbon-free sources of electricity to address climate change, some environmental groups that once opposed nuclear power now see it as essential. While policymakers have dismissed nuclear facilities for safety reasons, the new calculus is that the risk from nuclear power plants is far smaller than generally perceived. Policymakers who write-off nuclear as being too dangerous are doing a major disservice to the public by warding off a safe, effective carbon-free technology. Severe nuclear accidents are rare and extremely unlikely to cause any near-term off-site radiation fatalities or radiation sicknesses. A review of four major… [more]
View Insight