Search Results for clean-energy
66 item(s) were returned.
Discussion
Author(s): Wil Burns
Co-Executive Director
The Institute for Carbon Removal Law and Policy, American University
Date: June 10, 2019 at 11:01 AM
Nuclear power plants—which emit zero greenhouse gas emissions and have very low emissions during their entire lifecycle—can contribute significantly to addressing climate change. However, many reactors have been retired, with more to follow. In many cases, these reactors are being supplanted by natural gas, which can result in a large increase in greenhouse gas emissions, especially when methane leakage is taken into account. As the Union of Concerned Scientists recently concluded, "the resulting emissions set back national efforts to achieve needed emissions reductions." Many energy experts believe that a commitment to thorium-based nuclear reactors might help to turn the tide… [more]
View Discussion
Discussion
Author(s): Scott Corwin
Executive Director
Northwest Public Power Association
Date: April 29, 2019 at 10:33 AM
During an era of unprecedented change in the energy industry, hydropower offers a renewable and emission-free power source that boasts some unique attributes. Not only does hydropower provide reliable base-load generation, but it also has a high level of flexibility that enables storage and ramping capability. These qualities match well with the increasing need to balance intermittent renewable generation sources, such as wind and solar. At just seven percent of total electricity generation in the U.S., hydropower already displaces about 200 million metric tons of carbon dioxide emissions that would otherwise come from thermal generation. It is efficient in its… [more]
View Discussion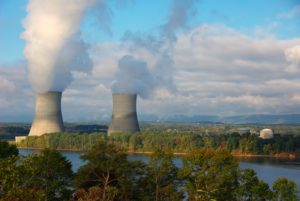 Discussion
Author(s): Herschel Specter
President
Micro-Utilities, Inc.
Date: April 4, 2019 at 11:46 AM
With the pressing need to find carbon-free sources of electricity to address climate change, some environmental groups that once opposed nuclear power now see it as essential. While policymakers have dismissed nuclear facilities for safety reasons, the new calculus is that the risk from nuclear power plants is far smaller than generally perceived. Policymakers who write-off nuclear as being too dangerous are doing a major disservice to the public by warding off a safe, effective carbon-free technology. Severe nuclear accidents are rare and extremely unlikely to cause any near-term off-site radiation fatalities or radiation sicknesses. A review of four major… [more]
View Discussion
Discussion
Author(s): Lisa Jacobson
President
Business Council for Sustainable Energy
Date: March 5, 2019 at 10:08 AM
From coast to coast, America's economy kicked into high gear in 2018—and the clean energy sector had a record year, too. The Business Council for Sustainable Energy's recently released 2019 Sustainable Energy in America Factbook documents strong trends in clean energy and a need for continued federal policy support that leverages private sector investment to accelerate emissions reductions. For years, the rapid growth we have seen in energy efficiency, natural gas, and renewable energy drove down U.S. greenhouse gas emissions (now 10% below 2005 levels) while the economy grew. That's why it was frustrating to see energy productivity (the ratio… [more]
View Discussion
Discussion
Author(s): Darren Goode
Communications Director
ClearPath
Date: January 28, 2019 at 2:19 PM
To tackle a topic as monumental and divisive as climate change, it will take a politically realistic and technologically inclusive agenda built on advancing clean power around the world. Last Congress, we saw bipartisan support on issues such as a key tax incentive for carbon capture, and a similar fix for advanced nuclear. Legislators found common ground as they focused on both climate benefits and economics.   The reality is that any impractical and hasty move toward an all-renewable power strategy in the U.S. will not only be too partisan, but it will also fail to affect the global emissions… [more]
View Discussion
Discussion
Author(s): Cutter González
Energy Project Campaign Manager, Policy Analyst
Texas Public Policy Foundation
Date: December 3, 2018 at 11:37 AM
The Production Tax Credit (PTC), a federal subsidy for renewable energy, is a $24-per-megawatt-hour credit based on energy production rather than demand. That means those who produce renewable energy can receive the credit regardless of whether or not that electricity is actually needed. The incentive is so immense that at peak hours of output wind producers can actually pay retail electric providers, the companies that deliver the energy to homes and businesses, to take their product. This "negative pricing" scheme caused by the PTC and other subsidies is having serious consequences.The instability it causes can push out the energy producers that… [more]
View Discussion
Discussion
Author(s): Graham Noyes
Managing Attorney
Noyes Law Corporation
Date: November 13, 2018 at 10:29 AM
In October, the International Energy Agency (IEA) reaffirmed the leading role that bioenergy continues to play in decarbonization. IEA Executive Director, Dr. Fatih Barol, pointedly stated, "Modern bioenergy is the overlooked giant of the renewable energy field… We expect modern bioenergy will continue to lead the field, and has huge prospects for further growth. But the right policies and rigorous sustainability regulations will be essential to meet its full potential." The IEA concludes that to meet long-term climate goals, renewable energy development in the heat, electricity, and transport sectors must accelerate. Transportation has clearly emerged as the most difficult sector… [more]
View Discussion
Discussion
Author(s): David M. Klaus
William J. Perry Fellow, Visiting Scholar
Center for International Security and Cooperation, Stanford University
Date: November 5, 2018 at 10:52 AM
The 2019 Energy and Water Appropriations bill that President Trump signed early last month provides no funding for Yucca Mountain. In doing so, it officially extends by another year the U.S. government's failure to implement a portion of the Atomic Energy Act of 1954 whereby the government would accept responsibility for managing the spent fuel from commercial nuclear reactors. In the 1950s, when public faith in government was high, a decision to entrust a federal agency with safely managing waste from the country's commercial nuclear reactors was relatively uncontroversial. Today, the idea is almost unthinkable. In all likelihood, Yucca Mountain… [more]
View Discussion
Discussion
Author(s): Michael Messina
Director, Market Development & Business Affairs
Whooshh Innovations
Date: August 20, 2018 at 10:14 AM
Several years ago, the Department of Energy (DOE) issued a report on the energy potential of the thousands of non-powered dams in the US. With a significant number of untapped hydropower sources readily available, it makes sense to consider how we can utilize more of this emissions-free resource. Many companies have attempted to shepard one of the more than 80,000 non-powered dams through the hydropower licensing process at the Federal Energy Regulatory Commission (FERC) only to find that unanticipated obstacles can arise like the requirement for fish passage. Often, FERC imposes a condition on the issuance of a hydropower license… [more]
View Discussion
Discussion
Author(s): Josh Smith
Research Manager
The Center for Growth and Opportunity at Utah State University
Date: July 9, 2018 at 11:11 AM
Renewable portfolio standards (RPS) require a certain percentage of the electricity sold by utilities to be from qualifying sources as determined by state statute. RPS are one of the most common state-level environmental policies; 29 states and Washington DC have mandatory standards. Despite their popularity, however, renewable portfolio standards may not achieve their environmental ends in a cost-effective manner. Basic analysis of the effects of implementing RPS shows only a nominal impact on carbon emissions, but a large impact on electricity prices. Professors at Louisiana State University compared states that had enacted RPS to states that had not, and showed… [more]
View Discussion