Search Results for electricity
43 item(s) were returned.
Expert Insight
Author(s): OurEnergyPolicy.org
Administrator
OurEnergyPolicy.org
Date: October 22, 2019 at 12:18 PM
The U.S. House of Representatives Select Committee on the Climate Crisis is requesting information around policies that Congress should adopt to solve the climate crisis and adapt to the impacts of climate change. Committee staff told us they would welcome feedback from OEP experts. Four specific questions from the committee's request for information are outlined below. We will compile and send to the committee substantive comments posted to this discussion by November 11. U.S. electricity generation from wind power is more than 7 times higher today than it was in 2017, and U.S. solar power generation is 100… [more]
View Insight
Expert Insight
Author(s): Robert Dillon
Executive Director
Energy Choice Coalition
Date: August 8, 2019 at 2:45 PM
The rapid evolution of the electricity sector in the United States can offer numerous benefits to consumers while also addressing society's environmental concerns. The rise of independent energy suppliers and the advancement of information technology are transforming the way we generate and manage our electricity use, allowing consumers to access more affordable, diverse, efficient, and cleaner sources of energy. More than a dozen states have restructured their electricity markets to some degree in order to give consumers, large and small, a greater say in the type of energy they use every day to power their homes and offices. Proper policy… [more]
View Insight
Expert Insight
Author(s): Congressman Larry Bucshon, M.D. (R-IN-8)
U.S. House of Representatives
Member, Energy & Commerce Committee
Date: April 12, 2018 at 12:24 PM
It is critical that we ensure our nation enjoys a reliable and resilient grid, and that consumers continue to have access to affordable and reliable electricity. But today, coal-fired power generating plants are being closed at an alarming rate. Since 2010, plants representing almost 108,000 megawatts of coal-fired generating capacity have shut down or announced plans to close. Indiana alone ranks second among all states with 39 coal-fired electric generating plants having already retired. As a supporter of an all-the-above energy strategy, I believe that power generators should rely on a diverse mix of fuel sources. Coal-fired generation is one… [more]
View Insight
Expert Insight
Author(s): Herschel Specter
President
Micro-Utilities, Inc.
Date: March 27, 2018 at 11:00 AM
The UN has stated that the World must urgently act to cut a further 25% from predicted 2030 greenhouse gas (GHG) emissions. In the US, GHG emissions today are 4% above 1990 levels and are projected to increase. Based on UN goals, it appears that neither sufficient reductions in the release of GHG nor sufficient mitigations of the effects of climate change are taking place. To achieve those goals an 80% GHG reduction by 2100 would require an average reduction of 64 million metric tonnes each year for the next 82 years, or 165 million metric tonnes each year if… [more]
View Insight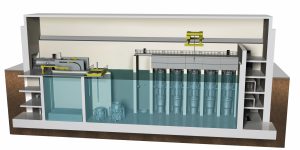 Expert Insight
Author(s): Dr. Andrew C. Kadak
President
Kadak Associates, Inc.
Date: February 20, 2018 at 11:00 AM
Given the slow and somewhat painful shutdowns of perfectly good operating nuclear plants due to competitive pressures from low priced natural gas and subsidized solar and wind generation, is there a future for new nuclear power plants? The recent experience of cost overruns and schedule delays associated with the 4 large (1200 Mwe) nuclear plants being built now in Georgia and South Carolina is not reassuring. Actually, the two in South Carolina have been essentially canceled by the owners due to these cost overruns and lack of electricity demand. While natural gas is cleaner than coal from an emissions standpoint,… [more]
View Insight
Expert Insight
Author(s): Elias Hinckley
Partner
KL Gates
Date: June 4, 2017 at 10:00 PM
Last month the International Trade Commission (ITC) agreed to proceed with a trade case filed by the bankrupt solar manufacturing American company Suniva. Suniva has claimed that the current import price for certain photovoltaic solar panels is so low that it was damaging the US manufacturing industry and the only way to protect US manufacturers would be to levy a tariff on panel imports – the result would be to more than double the price of solar panels to $0.78/watt, potentially igniting a solar trade war. In order to prove its case, Suniva needs to show that the solar manufacturing… [more]
View Insight
Expert Insight
Author(s): Congressman Paul Tonko (D-NY)
Chair, Energy & Commerce Subcommittee on Environment & Climate Change, U.S. House of Representatives
Co-Chair, Sustainable Energy & Environment Coalition
Date: February 1, 2016 at 10:00 AM
On a hot day in August 2003, a stretched transmission line tripped after dipping into an overgrown tree in Ohio. Soon after, multiple transmission lines nearby also tripped beginning what would become the second-largest blackout at that time in history, impacting eight Northeastern states and Southern Canada. Since this massive blackout and concerns about grid reliability, power generation in the United States has changed dramatically both in form and quantity. In 2005, Congress recognized the need for mandatory grid reliability standards and expanded the Federal Energy Regulatory Commission's (FERC) authority to regulate the bulk power system. However, despite FERC's efforts… [more]
View Insight
Expert Insight
Author(s): Ken Carlson
Dr. Ken Carlson
Colorado State University
Date: January 13, 2016 at 3:00 PM
Water and energy networks are inextricably linked. Energy production and electricity generation both require water. Conversely, treatment and distribution of water to consumers and wastewater collection and treatment depend on energy. There are multiple other connections between these two fundamental resources and therefore new paradigms are needed for increased usage efficiencies to minimize energy-water conflicts, especially when considering that climate change will significantly impact both. Water has traditionally been abundant in the US, even in drier parts of the country where large, federally funded infrastructure projects have literally made the desert bloom. Energy was also largely readily available so there… [more]
View Insight
Expert Insight
Author(s): James Conca
Senior Scientist
UFA Ventures, Inc.
Date: January 4, 2016 at 12:00 PM
After the events of COP21, the National Hydropower Association's (NHA) goal to expand hydropower in America over the next few decades seems especially important. The existing hydro fleet was constructed over the course of an entire century and constitutes the longest-lived energy facilities in the world. NHA's goal is to double hydropower by adding 60 GW of capacity by 2030 which will produce an additional 300 billion kWhs of electricity each year, without building a single new dam. Energy Secretary, Ernest Moniz agrees, stating, "Hydropower can double its contributions by the year 2030. We have to pick up the covers… [more]
View Insight
Expert Insight
Author(s): Dr. Andrew C. Kadak
President
Kadak Associates, Inc.
Date: November 16, 2015 at 12:00 PM
There is an inconvenient and uncomfortable truth that nuclear energy is a significant non-CO2 source of electrical power in the U.S. Despite the dramatic expansion of solar and wind, these alternative forms of energy only provide 15% of non-CO2 emitting power nationwide. Nuclear energy on the other hand, provides 63% of all CO2-free sources. Often when a utility decides to shut down a nuclear plant it is replaced by natural gas. But replacing nuclear with "clean" natural gas only adds to the global CO2 load. In fact, each 1,000 megawatts of nuclear power replaced by natural gas adds 3.6 million… [more]
View Insight