Search Results for
579 item(s) were returned.
Discussion
Author(s): Scott Corwin
Executive Director
Northwest Public Power Association
Date: April 29, 2019 at 10:33 AM
During an era of unprecedented change in the energy industry, hydropower offers a renewable and emission-free power source that boasts some unique attributes. Not only does hydropower provide reliable base-load generation, but it also has a high level of flexibility that enables storage and ramping capability. These qualities match well with the increasing need to balance intermittent renewable generation sources, such as wind and solar. At just seven percent of total electricity generation in the U.S., hydropower already displaces about 200 million metric tons of carbon dioxide emissions that would otherwise come from thermal generation. It is efficient in its… [more]
View Discussion
Discussion
Author(s): Congressman Paul Tonko (D-NY)
Chair, Energy & Commerce Subcommittee on Environment & Climate Change, U.S. House of Representatives
Co-Chair, Sustainable Energy & Environment Coalition
Date: April 15, 2019 at 1:48 PM
Americans are living, and dying, in the path of unprecedented flooding, raging wildfires, and battering storms driven by Earth's changing climate. Regardless of the origins of our predicament, we have inherited these conditions. It falls to us to set aside past disagreements and rise together to meet this challenge through federal climate action. The principles outlined here, and in greater detail at Tonko.house.gov/climate, are meant to provide a framework that moves the lines of our agreement forward and help us build a comprehensive national climate action plan together. This is an appeal to everyone who takes solving the climate crisis… [more]
View Discussion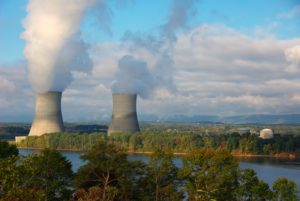 Discussion
Author(s): Herschel Specter
President
Micro-Utilities, Inc.
Date: April 4, 2019 at 11:46 AM
With the pressing need to find carbon-free sources of electricity to address climate change, some environmental groups that once opposed nuclear power now see it as essential. While policymakers have dismissed nuclear facilities for safety reasons, the new calculus is that the risk from nuclear power plants is far smaller than generally perceived. Policymakers who write-off nuclear as being too dangerous are doing a major disservice to the public by warding off a safe, effective carbon-free technology. Severe nuclear accidents are rare and extremely unlikely to cause any near-term off-site radiation fatalities or radiation sicknesses. A review of four major… [more]
View Discussion
Discussion
Author(s): Senator John Barrasso (R-WY)
U.S. Senator, State of Wyoming
Chairman, Senate Committee on Environment and Public Works
Date: March 18, 2019 at 10:41 AM
Congress needs to help make American energy as clean as we can, as fast as we can, without raising costs on consumers. That's why I, along with a bipartisan group of Senators, introduced the Utilizing Significant Emissions with Innovative Technologies Act, or simply, the USE IT Act. We held a Senate hearing on this bill several weeks ago. The USE IT Act would encourage the commercial use of man-made carbon dioxide emissions and support the use of carbon capture technology, including direct air capture. The legislation also expedites permitting for carbon dioxide pipelines in order to move the carbon dioxide… [more]
View Discussion
Discussion
Author(s): Landon Masters
Clean Transportation and Communications
South Carolina Energy Office
Date: March 11, 2019 at 10:50 AM
For many years, South Carolina has actively promoted clean transportation and alternative fuels throughout the state. One leader in this effort is the Office of Regulatory Staff – Energy Office (Energy Office) and its Palmetto Clean Fuels (PCF) initiative, part of the U.S. Department of Energy Clean Cities program. PCF helps lower fuel costs, improve air quality, diversify fuel resources by reducing vehicle miles traveled, promote idle reduction and fuel economy measures, and encourage bicycle and pedestrian efforts. PCF also works to increase adoption of electric vehicles (EVs) among state agency fleets, promote EV education, and act as an EV… [more]
View Discussion
Discussion
Author(s): Lisa Jacobson
President
Business Council for Sustainable Energy
Date: March 5, 2019 at 10:08 AM
From coast to coast, America's economy kicked into high gear in 2018—and the clean energy sector had a record year, too. The Business Council for Sustainable Energy's recently released 2019 Sustainable Energy in America Factbook documents strong trends in clean energy and a need for continued federal policy support that leverages private sector investment to accelerate emissions reductions. For years, the rapid growth we have seen in energy efficiency, natural gas, and renewable energy drove down U.S. greenhouse gas emissions (now 10% below 2005 levels) while the economy grew. That's why it was frustrating to see energy productivity (the ratio… [more]
View Discussion
Discussion
Author(s): David Whitehead
Chief Operating Officer
Schweitzer Engineering Laboratories, Inc.
Date: February 25, 2019 at 9:32 AM
We read in the news weekly, sometimes daily, about advanced, persistent cybersecurity threats from nation-states, and we are constantly evolving our thinking to innovate against these threats. Cybersecurity is a critical component for the secure and reliable operation of electric power systems and an important priority for Congress. The Senate held a hearing two weeks ago on the status and outlook for cybersecurity efforts in the energy industry. One of the issues most critical to the cybersecurity challenges we face in the energy industry today is the act of balancing regulation and innovation in addressing cybersecurity threats. There are clear and… [more]
View Discussion
Discussion
Author(s): Sarah Ladislaw
Center for Strategic and International Studies
Senior Vice President; Director and Senior Fellow, Energy and National Security Program
Date: February 19, 2019 at 11:35 AM
The Green New Deal resolution was released in the House of Representatives by Representative Alexandria Ocasio-Cortez (D-NY) on February 7, 2019, with a companion measure introduced in the Senate by Senator Ed Markey (D-MA). The Green New Deal (GND) is a powerful idea that is reshaping the conversation in Washington about how to tackle the issue of climate change. How is it doing this? By tying it to a set of concepts and policies that are about alleviating economic insecurity, the most potent political force of our time. By likening itself to Franklin Delano Roosevelt's New Deal that came… [more]
View Discussion
Discussion
Author(s): Alex Gilbert
Cofounder
Spark Library
Date: February 11, 2019 at 11:29 AM
In January, Pacific Gas and Electric (PG&E), California's largest utility, declared and subsequently filed for bankruptcy as a result of incurring as much as $30 billion in potential liabilities from transmission-caused wildfires in 2017 and 2018. The utility faces over 1,000 lawsuits and may be unable to completely handle its liabilities, possibly requiring significant state intervention. This raises critical questions about utility operations and business, and what policies are necessary to assess liability in an era of growing climate risks. Liability for each fire is determined by California's Department of Forestry and Fire Prevention on a case-by-case basis. Under California's… [more]
View Discussion
Discussion
Author(s): Lenka Kollar
Director of Strategy and External Relations
NuScale Power
Date: February 4, 2019 at 11:22 AM
The threat of climate change has given the United States an opportunity to be a technological leader and set a global example of how to transition towards a clean energy economy. As U.S. policymakers begin to consider policies like the Green New Deal, we encourage them not to overlook a key tool for reaching climate goals: nuclear energy. Today, fossil fuels fulfill roughly two-thirds of our country's energy needs, emitting carbon and harmful air pollutants. Although renewable energy is growing and new technologies such as carbon capture and sequestration are being tested, these trends alone won't be enough to decarbonize… [more]
View Discussion